In the past few years, garage door manufacturers have created some beautiful and unique designs. Whether you want your garage door to blend into your home or be a focal point of your home's exterior, there is a garage door style for you.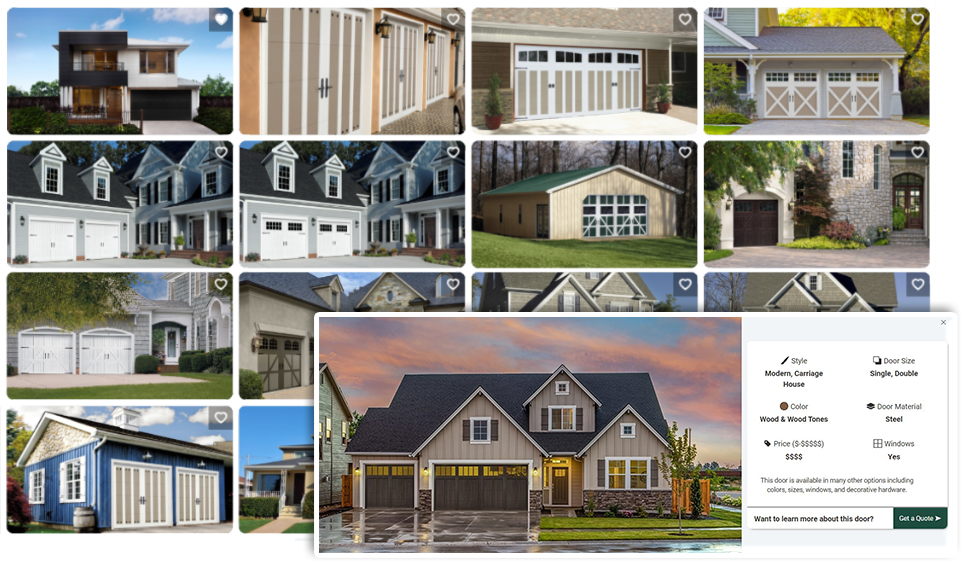 2. Insulation & Construction
Steel Garage Doors are typically offered in up to 3 layers
2 Types of Insulation are offered
3. Choose The Right Company
New Door Installation Standards

Installation
Pre-drill existing lumber to prevent splitting or a loose, dangerous door. Adjust track flange brackets for a custom fit.
Clean Up
Garage and driveway are swept to clean up any debris
Doors and parts are cleaned of all grease and fingerprints
Door balance is checked.
Weather Tight
Galvanized nails recessed every 8" to eliminate rusting or pull offs
Bottom rubber Is applied to door and should be tightly sealed to the ground
Proper Function
Full panel reinforcement brackets are used to attach the opener on all steel doors.
All moving parts are lubricated.
Door balance is checked.
Decide Which Garage Door Company to Buy From?
Unfortunately in Jacksonville the garage door industry is not strictly monitored. There are many fly-by-night companies that are not adequately insured and do not need to stand by their work because they won't exist in 6 months. When you buy a new door look for a company that:
Carries the necessary insurance
Provides warranties on the parts and labor of your new garage door
has Technicians that are well trained and uniformed
has Trucks that are clean and clearly indicate the name of the company (Fly-by-night companies that change their name every 6 mos., will not typically invest in uniforms or paint the company's logo on the truck.)
You should expect professionalism and courtesy at all times
Supplies references from previous customers upon request.
At Precision Garage Door, we want your business and are willing to work hard to get it. When you choose us you can be sure we are prepared to do an exceptional job.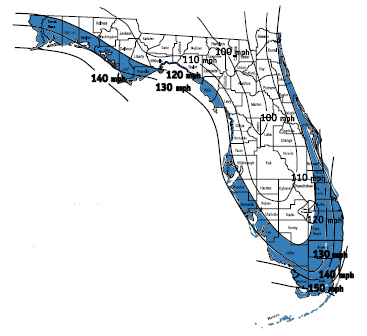 Florida law requires all garage doors installed to meet or exceed county wind codes and impact requirements. To enforce this policy, it is required to get a permit from the local county building department. This is for the consumer's protection and ensures the correct windcode is used and that the door is installed by a certified installer. Fines are stiff for nonconformity.
All garage doors we sell & install meet or exceed Florida required codes for wind load resistance.
Bonus: 7 Trends In Garage Doors
1 - Mosaic Windows
Nice Garage Door with Mosaic Windows
---
The Trend Within The Trend
Mosaic Windows are available in endless patterns
2 - Smooth Steel
Smooth steel offers a modern look.
3 - Flush Panel
Flush Panel with Mosaic Windows
---
The Trend Within The Trend
Black Flush Panel
4 - Overlays
Overlays are smooth steel with, well.... overlays. Overlays offer depth and clean lines. Often with no other hardware, this is the modern carriage house look.
5 - Faux Wood
These doors are trending because they use technology to provide the gorgeous look of wood with the very low maintenance of a steel garage door. Both rustic and modern at the same time.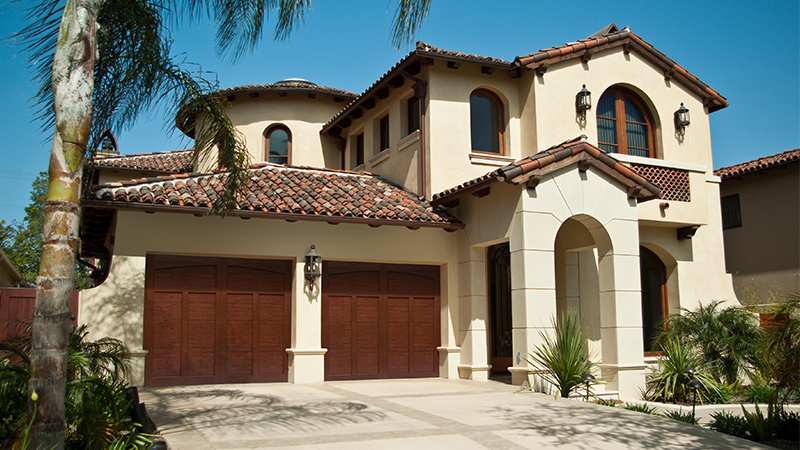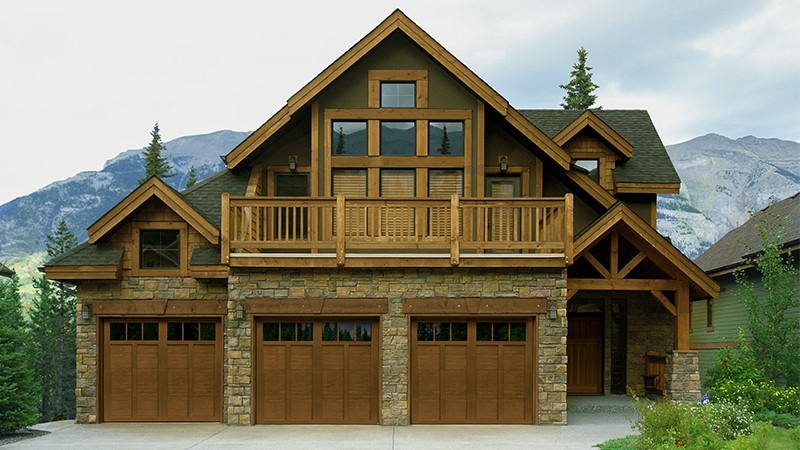 6 - Larger Windows
How is this accomplished? Look closely and you'll see the window panel is actually larger than the other 3 panels. These are called simulated divided lights.
7 - Full View Glass
Full view glass garage doors offer clean lines and an expanse of glass recasts your home's facade in a contemporary look.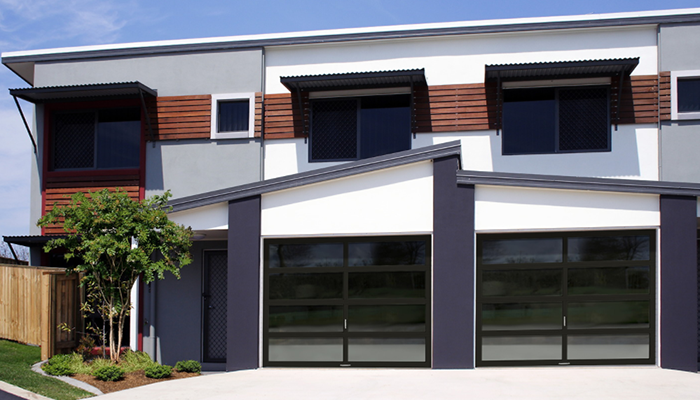 These doors are trending because they have 2 things in common. They are stunning and they are nearly maintenance-free. These doors can be cleaned with a quick spray from the garden hose.
Which Is The Best Garage Door?
The best garage door is the one that fits your needs. We sell and professionally install Amarr & Haas Garage Doors. These manufacturers typically offer a very good value for our customers. The warranty is good and most of the time we/you don't need to use it, which represents a win/win for us and our customers. We can get almost any garage door manufactured today, so if you have a special request, please let us know.